Your Des Moines Area & Central Iowa Homebuilder
Proudly Providing Quality Homes With Outstanding Value and Security in Central Iowa
At Autumn Ridge Homes, your Indianola, IA homebuilder, serving central Iowa communities, such as Des Moines, Norwalk, Altoona, Pleasant Hill, West Des Moines, and Waukee, we have been building single family homes and town home ssince 1998, with a single vision in mind. Our mission is to provide a quality home at a fair price. In an effort to stay one step ahead of our competition, we have implemented several innovations, including becoming the first Des Moines area and central Iowa homebuilder to offer radon mitigation systems as an option on all custom homes. At Autumn Ridge Homes we want you to be happy in your home, and we want you to be safe as well.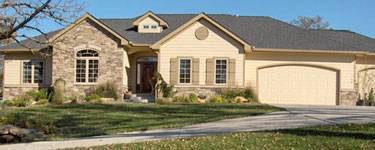 When you buy a Autumn Ridge home, you can take pride in knowing that you are getting one of the best built homes anywhere. Fred strongly believes...
"it's not only what we do, but how we do it, that makes the difference."