About Autumn Ridge Homes
Fred Dowie Jr., President of Autumn Ridge Development L.C., has been building homes in the central Iowa area for more almost 20 years in the Indianola area and currently has two active developments in Indianola. Autumn Ridge, at West Iowa and O Street, has beautiful single family homes on large treed lots in the mid $200k range. The Meadows, at South 8th Court and Hwy. 92, has spacious town homes in a private wooded area priced in the low $200k range. Each development has its own unique beauty and appeal as well as the same high quality construction and attention to detail.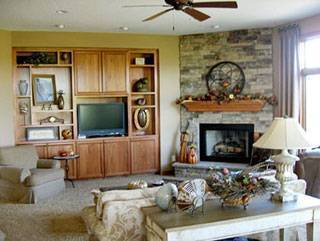 Fred takes pride in building a quality home, providing a source of outstanding value and security for the homeowner. Autumn Ridge Development uses the best construction materials available, including...
High quality plumbing and lighting fixtures
Oversized energy star windows
Stainless steel appliances
A central Iowa first, a Radon mitigation system, optional on all custom homes, to remove any underground Radon gas.
When you buy an Autumn Ridge Development home, you can take pride in knowing that you are getting one of the best built homes anywhere. Fred strongly believes, "it's not only what we do, but how we do it, that makes the difference."